Wet Sounds REV 12 HD - World's first 12" Marine Wake Tower Speakers
Posted by Matt Green on 28th Jun 2022
-
Wet Sounds has revolutionized the audio industry once again! When they said something BIG was coming, they meant REAL BIG!
The new Wet Sounds REV 12 HD tower speakers are here, and with it a new era of high-performance marine audio. The phrase "Loud & Clear" has never been so perfectly embodied. First thing we think of when hearing about some new 12" tower speakers is hang height. Nobody likes hitting their head on their speakers when standing or walking around the boat. Wet Sounds thought of this and addressed it by adding some aesthetic recesses around the pods. These bring the clamp and mounting point higher up, and closer to the mounting surface. All of the REV HD series of speakers now have built-in RGB LED lighting to look as striking as they sound. Power handling has been bumped up to a crazy 400 Watts RMS with a frequency response of 58Hz-20kHz giving them incredible dynamic range.
Take a look at some comparisons!
Wet Sounds also introduced their new Z grills, which we think look absolutely superb and may just be our new favorite grill from the company. These grills will complement the a brand-new speaker line coming soon from Wet Sounds as well. All-in-all the new REV HD tower speakers don't leave much to be desired. The raw volume, the clarity, the looks, were all nailed. This is a major step in the evolution of the REV TEC speaker line, and one we are excited to share for years to come. Check out some words from Wet Sounds below!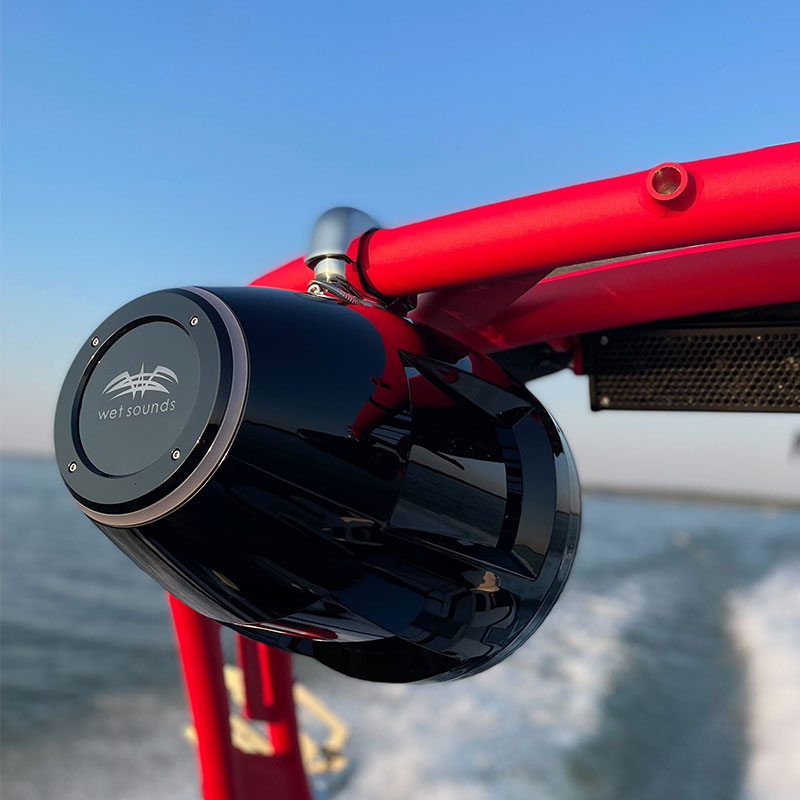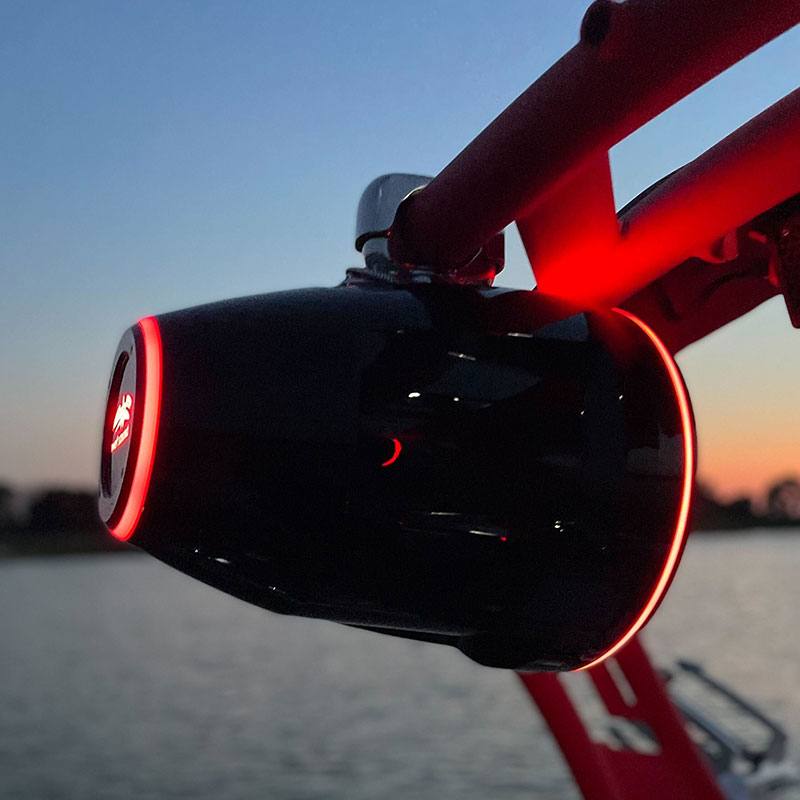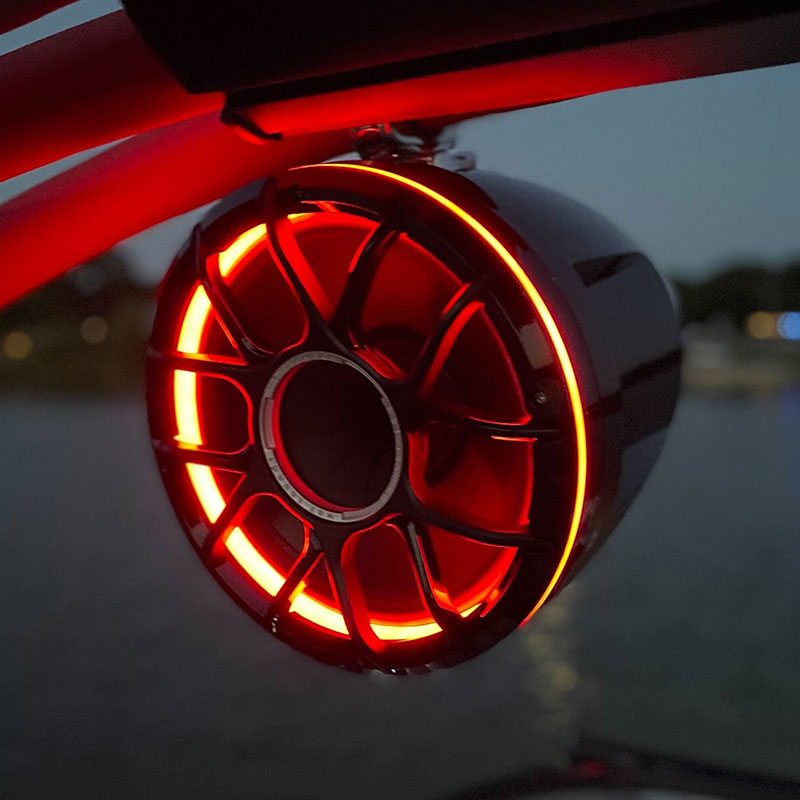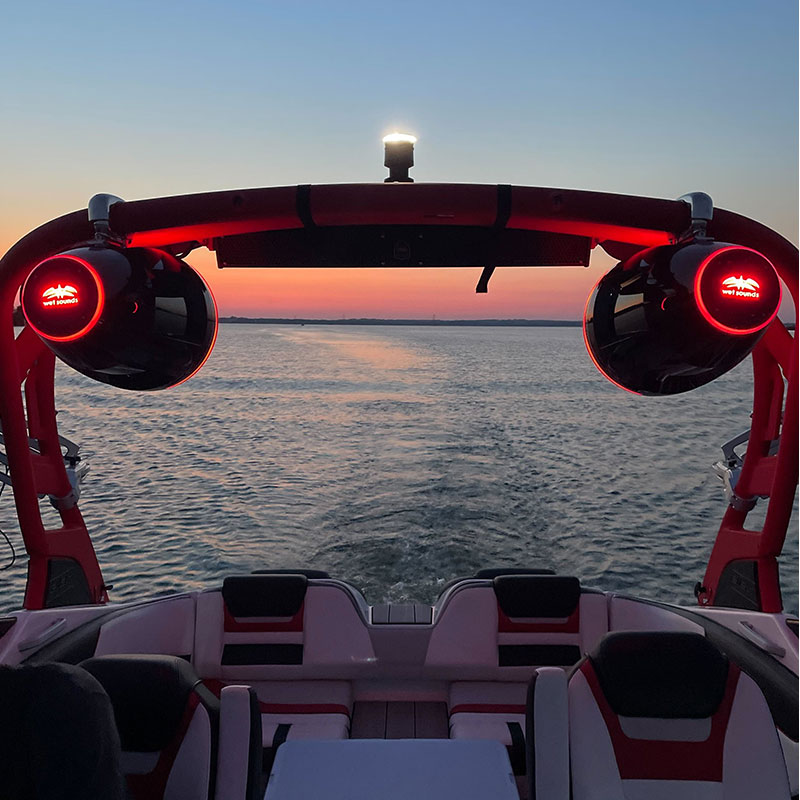 Thank you, Zach, for providing us with these shots of the REV 12 HD's with the Z grilles on your boat!
---
The Revolution-HD series adds an even higher level of high-definition performance to the marine audio industry, bringing unprecedented volume and sound quality to a tower speaker design never achieved before. Built upon the success of the Revolution Series, Wet Sounds took a ground up approach to develop a new REV TEC™ driver using proprietary materials to provide amazing mid-bass with a smooth yet powerful high frequency response. The new REV 12 HD is the WORLD'S FIRST 12" tower speaker. Wet Sounds would never exaggerate on size! It really is a BIG 12" mid-bass woofer! From the company that Revolutionized what a tower speaker is, when you want the absolute best and the absolute biggest, the REV 12 HD from Wet Sounds is the only answer. Period.