EMPLOYMENT OPPORTUNITIES - Click Here to apply online!
History
Our newest location opened in September of 2012 in Columbia, MO. 4950 Square foot building that showcases the latest technology in retail car audio. The most current show room displays and the sound room features 20 different amplifiers, 32 pairs of speakers, and over 24 subwoofers. Also showcases bass nuts in our subwoofer room where you can listen to 10 - 12" subs at the same time.
Window Tinting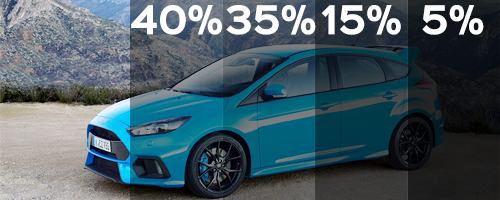 Click here to find out more about Creative Window Tinting.
Contact Us
Creative Audio Columbia
580 Cooper Drive North
Columbia, MO 65201
Monday - Friday 9a-6p
Saturday 9a-5p
Sunday ClosedP:
573-499-0508
E:
msebastian@CreativeAudio.net
E:
esherrod@creativeaudio.net
Click HERE To Apply Online!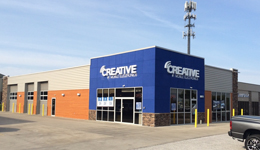 SERVICES

• Cruise Control by Rostra
• iPod/MP3 Integration by iSimple
• Leather Kits by Katzkin
• Mobile Audio from JL Audio, Kicker, Alpine, Sony & JVC
• Marine & Powersports Audio from JL Audio, Kicker & Alpine with Lakeside service avaliable
• Window Tint by Solar Gard
• Remote Start, Security & Keyless Entry by Viper

---

Edmond Sherrod - Regional Manager
Started: 03/15/2001
Started at our Pittsburg, KS location and through the years has also worked at our Joplin store before becoming the regional manager for our Sedalia, Springfield and Columbia locations.
15+ years expereience

Matt Sebastian - Store Manager
Started: 08/15/2010
Certifications - MECP Mobile Product Specialist, MECP Installation
Became MECP Certified in 2011

Jordan Jacobi - Sales Associate
Started: 09/24/2012
Certifications - Basic MECP, MECP Mobile Product Specialist
Became MECP Certified in 2013
Matt Riggins - Installation
Started: 09/30/2012
Certifications - MECP Advanced Installation
Became Advanced Certified in 2013

Brian Schnieders - Installation
Started: 09/16/2015
Certifications - MECP Basic Installation
Became MECP Certified in 2015
Installation Showcase
Check out some of the installs our incredibly talented employees have done.