Alpine iLX-207 Has Arrived
If you're like us, and use your smartphone for your calendar, contacts, music, entertainment and more, this is the perfect radio to integrate all of the best functionality of your iOS and/or Android devices into your car in a way that works, but isn't distracting. Introducing the iLX-207. With Apple CarPlay and Android Auto both baked into one unit, almost every smartphone of the last few generations should be able to plug right in and go. Use Google Maps or Apple Maps to get you to your destination, ask Siri or Google Assistant where to find gas or some delicious barbecue for lunch, and more. With real-time traffic updates brought to you by your phone you will know which roads to avoid on the way home from work, or where construction just started.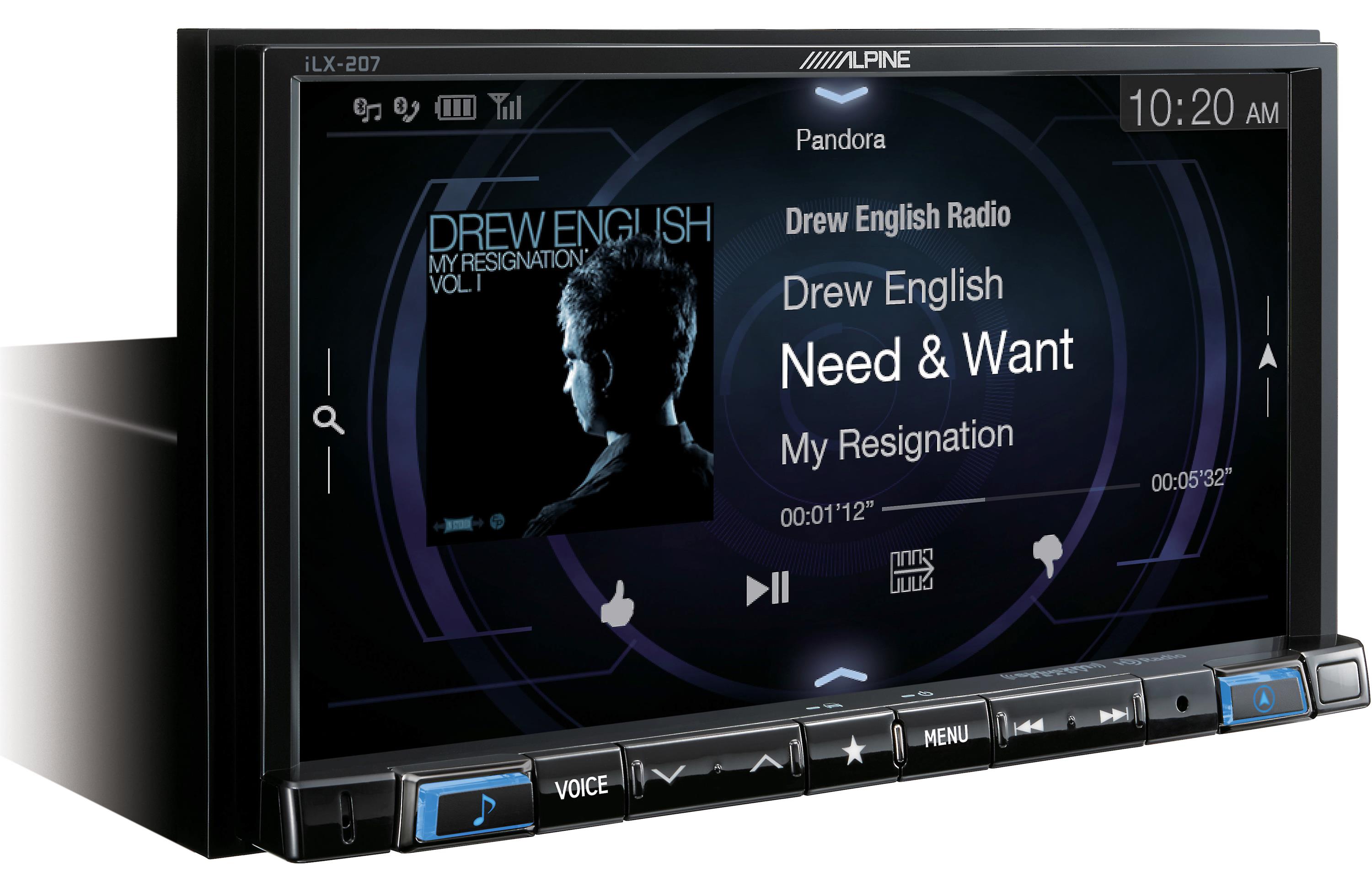 The iLX-207 is also compatible with a large array of Alpine's accessories to allow your radio to do even more. With the addition of Alpine's KAC-001 External Accessory Control Module (sold separately) you are able to use the touchscreen to turn light bars on or off, control a winch, or anything you would like to add to your vehicle. This radio is SiriusXM ready, just add the SXV300 satellite tuner to listen to your favorite stations from coast to coast without worrying about losing signal like on traditional FM/AM stations.
Integrate deeper with the use of iDataLink's Maestro interface (sold separately). This will allow you to tie into your vehicle's computer and keep your OEM functionality like your backup sensors, rear view camera, and digital control of your vehicles heater and air conditioner.

Here are even more features this radio brings to the table:
FLAC compatibility (Free Lossless Audio Codec): FLAC files can be played on the new models via USB, providing a truer listening experience.
HD Radio™ Technology: The models have a built-in HD Radio receiver for free, crystal clear digital sound from the more than 2,000 AM and FM stations broadcasting with HD Radio Technology.
Pandora® internet radio: Pandora control is available from iPhone® and Android smartphones. Users can create new Pandora stations, rate songs with the thumbs up or down rating system, and bookmark songs for later purchase from the touchscreen.
SiriusXM: They are SiriusXM-Ready™ and connect to the SiriusXM SXV300 Connect Vehicle Tuner Kit (sold separately, subscription required). SiriusXM features include: album art; display of channel logos; pause, rewind and replay up to 60 minutes of content while listening to satellite radio; start songs from the beginning when tuned to any favorite music channel using TuneStart™; scan and select songs on favorite music channels with TuneScan™.
iPod® and iPhone: The units are "Made for iPod and iPhone" compatible and have USB access to their iTunes library.
Alpine TuneIt® App: The units are compatible with the Alpine TuneIt App, a free smartphone app for sound tuning. The app allows for tweaking of sound settings (like Time Correction, Parametric EQ and Crossover) via hand-picked adjustments or from pre-made settings in the database. If the vehicle has Alpine speakers and subwoofers, these items can also be selected for more precise tuning of the audio system. Settings can be shared with and rated by other users.
Alpine's MediaXpander® technology: This technology provides further enhanced sound quality by adding back missing harmonics in compressed media.
7-inch anti-glare capacitive touch screen
Audio, video and Bluetooth feature set
Works with Apple CarPlay
Android Auto™ compatible
Touch screen control of truck accessories via KAC-001 External Accessory Control Module (sold separately)
4-way swipe action graphical interface control
Touch screen control of multiple camera systems via KCX-C250MC Multi-Camera Selector Interface (sold separately
HD Radio Tuner built-in
Made for iPod and iPhone
SiriusXM-Ready™ (SXV300 Connect Vehicle Tuner Kit sold separately, SiriusXM subscription required)
Pandora control from iPhone and Android smartphones
FLAC/MP3/WMA/AAC/HE-AAC music playback via USB
Alpine TuneIt App integration
BT Plus Bluetooth® wireless technology with audio streaming
Free lifetime HERE® Traffic RDS
My Favorites feature provides custom shortcuts to favorite audio sources, places and phone numbers
HDMI input via KCX-630HD HDMI Selector Interface (sold separately)
HDMI output for digital connection to rear seat entertainment system
Independent dual zone video control for separate front and rear video sources