Join us at the Birthplace of Route 66 Festival, right here in Springfield, Missouri. Festivities include a car show, motorcycle village, live music, historical exhibits, a parade and motorcycle stunts! Check below for more information pertaining to the event. We will be installing Kicker Klock Werks motorcycle audio upgrade kits, and will also have the Wet Sounds RZR on display! See you there!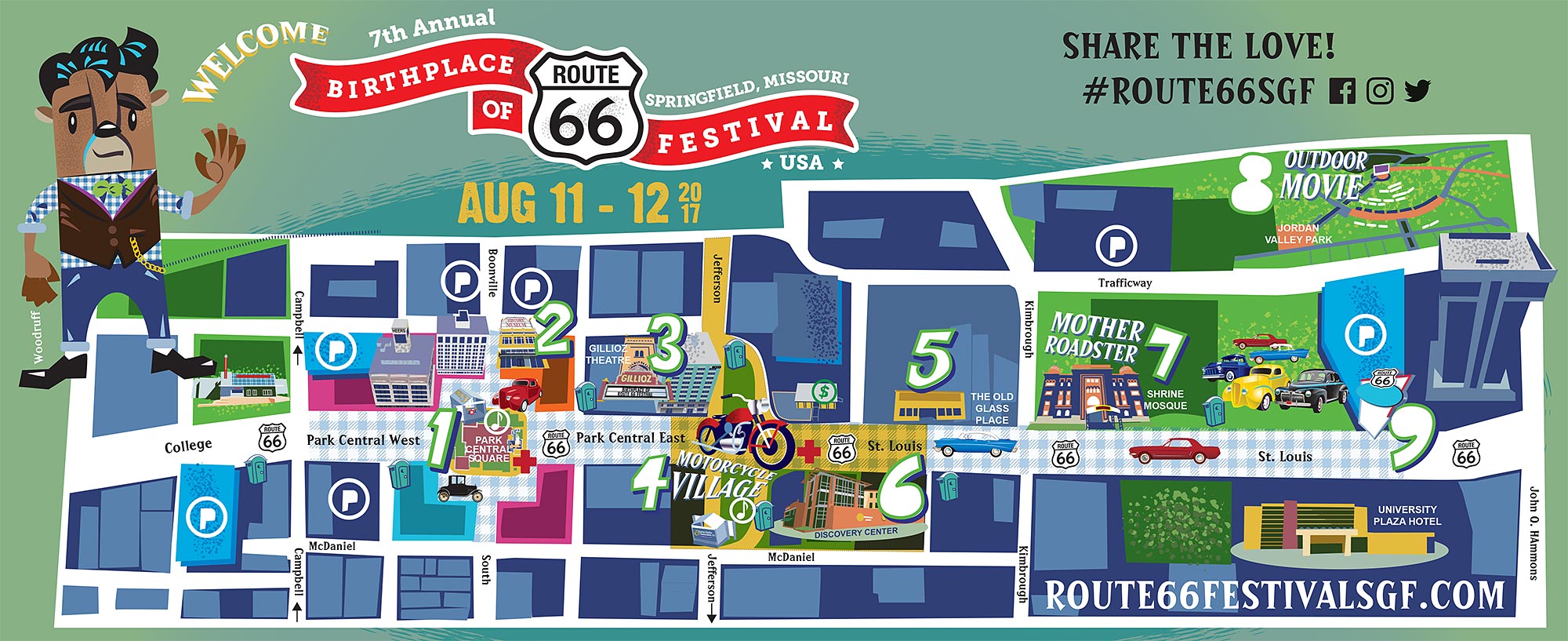 1. PARK CENTRAL SQUARE
Chevy Dealers of the Ozarks Branson Experience Stage, live music & entertainment Fri. & Sat. direct from Branson, Missouri, car show, vendors, beer garden.
2. HISTORY MUSEUM ON THE SQUARE
"Memories of the Mother Road - Route 66 through Springfield" exhibit runs through October, Mon.- Sat., 10:30 a.m.- 4:30 p.m.
3. GILLIOZ THEATRE (Pronounced "Gíll•oyz")
Thurs. night Film - Show Me 66: Main Street Through Missouri,; Fri.: vintage Ozark Jubilee episodes shown on the big screen;
Sat.: Three Dog Night in concert.
4. MOTORCYCLE VILLAGE
Aaron Sachs Stage, bike show, stunt shows, install lot, beer garden, Open Road Girl rally, Big & Rich in concert.
5. THE OLD GLASS PLACE
Authors, artists, collectors, associations, tourism.
6. DISCOVERY CENTER
"America's Road:The Journey of Route 66" interactive exhibit runs through Sept. 30.
7. SHRINE MOSQUE
Classic car collections & see the Mother Roadster Build Project.
8. JORDAN VALLEY PARK
Movies at Founders special outdoor movie showing Cloudy with a Chance of Meatballs.
9. ROUTE 66 SPRINGFIELD VISITOR CENTER
Information, gifts & displays.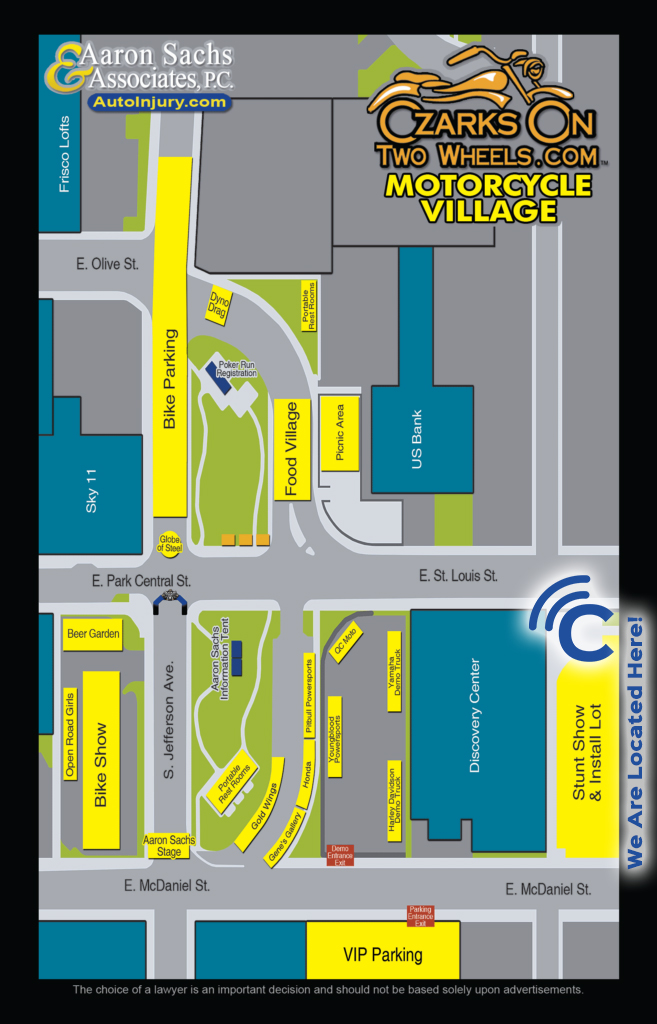 Recent Posts
Apple fans rejoice, with the release of iOS 12, iPhone users can now enjoy their favorite third-p …

We recently had another Show UR Ride event at all five of our stores, and it was once again a great …

This show only gets more fun every year we attend. The money from this event always gets donated to …