Creative Audio Home Audio Grand Opening!
Creative Audio's ribbon cutting for our new Home Audio expansion was today, August 5th at 11 AM at our Springfield, MO location! Thanks for joining us at our grand opening this weekend in Springfield, MO at 717 W. Sunshine! We look forward to serving Springfield and surrounding area's home audio needs.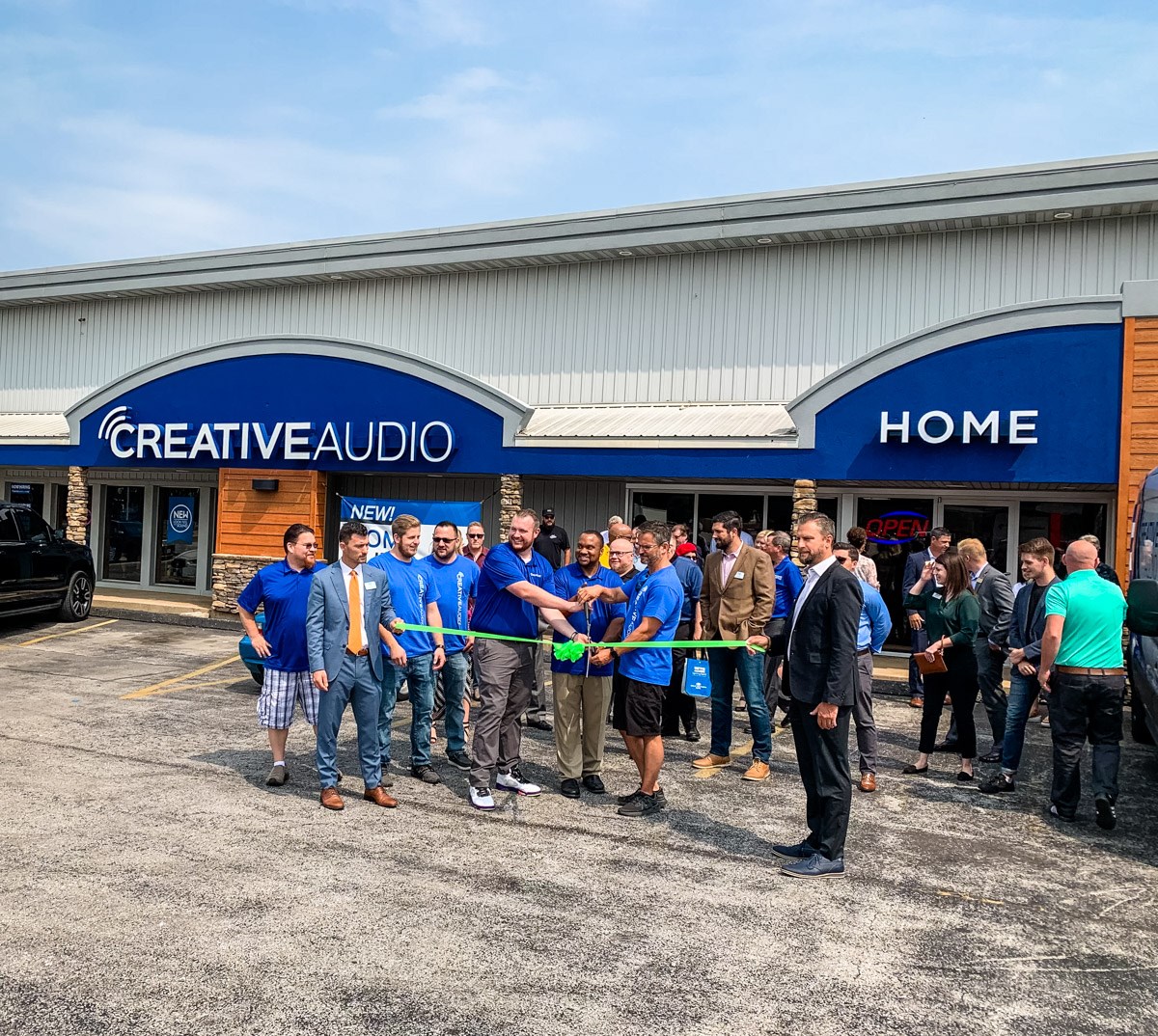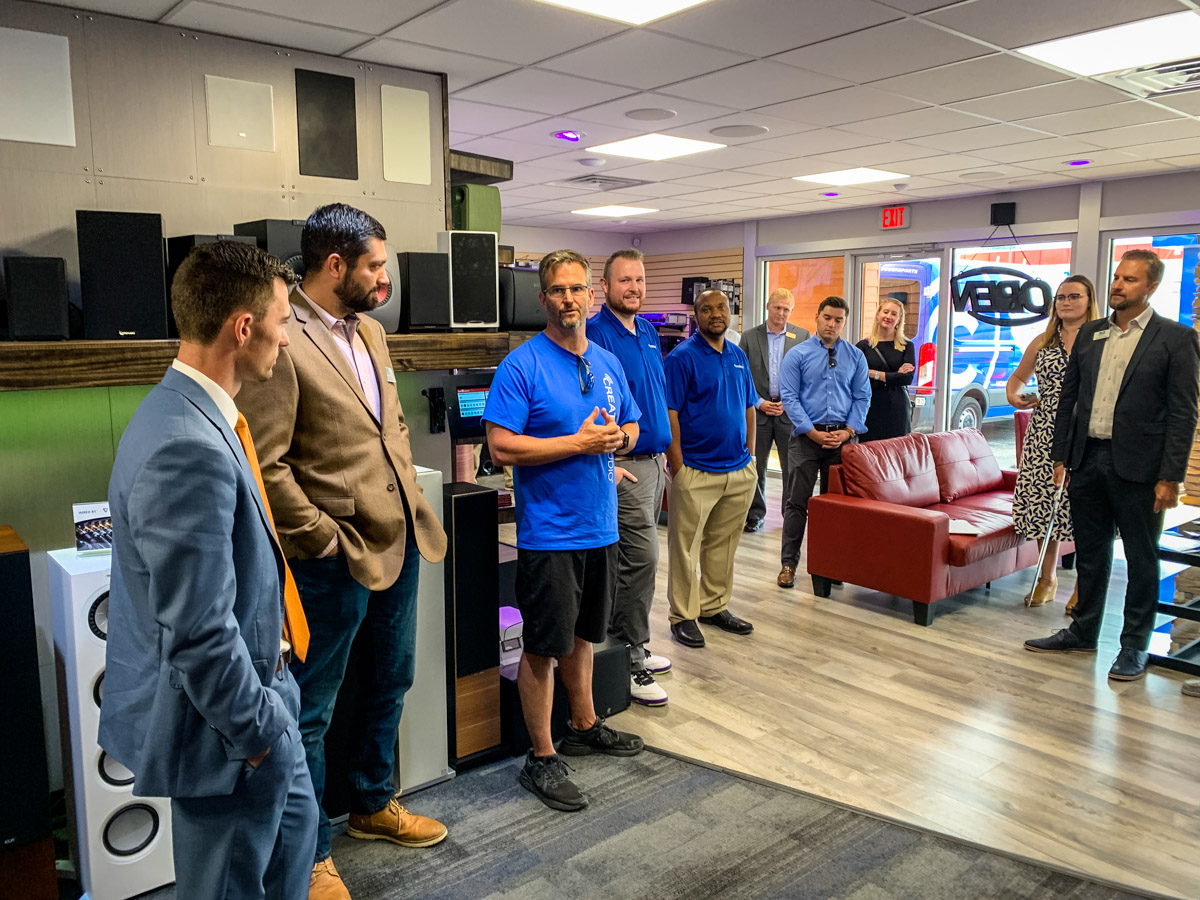 Here's a small peak of what has been going on the past few months!
Our new waiting room is structured just like your garage at home, with full functioning garage door and all. Right off the back of the garage, you will be able to step up onto a deck that will make you feel like you're standing in your very own back yard.
If you haven't guessed it yet, we are greatly expanding our assortment into Whole Home Audio & Technology.
The new showroom will boast several experience areas that will give you a true idea of what all of the products sound like at home. From a living area with a fireplace, to a multi purpose media room, as well as a backyard with rocking outdoor audio systems. We can't wait to share all of this with you this weekend!
2021 at Creative Audio is the year of home audio and electronics. We are very excited about our expansion into Home Audio and we have brought in some industry experts as well to make sure we take the proper avenues to secure the best, authentic products from the best brands in the business. We've always had great relationships with the brands we offer, and we take your feedback very seriously and offer it to the manufacturers in order to improve their products offerings.