This year at CES Alpine showed off their new 9-Inch Halo9 (iLX-F309) in-dash receiver. This receiver is designed to bring many of the features and all of the looks of their Restyle systems to more vehicles. This radio has a single-DIN chassis so it is able to be installed a large variety of vehicles, and with the ability of moving the screen up, down, as well as being able to change the angle of it, it should fit many vehicles with ease. This receiver appears to float over the dash and brings Apple CarPlay as well as Android Auto to the table. For some more insight, check out this excerpt from Alpine's press release:
"Alpine blazed the trail with the first vehicle-specific 9-inch systems back in 2014, targeted to trucks and SUVs, but consumers have continued to request a model that will fit into a variety of vehicles," said Mike Anderson, vice president and general manager, aftermarket business unit, Alpine Electronics of America, Inc. "The iLX-F309 represents a new step as it brings the 9-inch screen into a number of vehicles without the need for custom installation."
The iLX-F309 is an AM/FM/audio/video receiver with a 9-inch WVGA touch screen and mech-less design (no CD/DVD slot). It uses a 1-DIN chassis for installation but the screen "hovers" in front of the vehicle's dash, allowing the oversize screen to be added to a variety of vehicles without the need for custom installation. The iLX-F309's "Halo9" nickname is descriptive for the screen's unique hovering position and its 9-inch size.
Alpine continues to be the only major aftermarket manufacturer to offer complete systems that are larger than the standard 6.1 or 7-inch screens. Up to this point, Alpine's 9 and 10-inch models were vehicle-specific and required special dash bezels to not disrupt the layout or electronics of the vehicle's dashboard. The introduction of the iLX-F309 Halo9 and its hovering screen now brings the 9-inch form factor into many more vehicles.
Installation Fitment
The 9-inch screen is attached to an adjustable mount connected to a 1-DIN chassis. Once installed, the screen and mount are fixed to the chassis for a sturdy installation. The screen hovers over or in front of the dash while its rear housing tapers off cleanly at the edges for a thin and modern silhouette. At its default position, the screen's sliding mount is pushed out, sitting at a 90-degree angle and the bottom of the screen is centered with the 1-DIN chassis. At this point, the screen can be angled at select positions to assist during installation, help with visibility, or move it away from other items on the dashboard. The screen can be positioned 20 millimeters (mm) back from its default position, to move it closer to the dashboard. It can be moved up or down 30mm from its default position and can be tilted up or down at a maximum of 45-degrees, depending on the position of the up/down location.
Entertainment Features
The iLX-F309 has a suite of entertainment features. Its mech-less design is suited for smartphone compatibility through Apple CarPlay® or Android Auto™ with the Google Assistant. Maps, music, messages and phone calls from the iPhone® or Android™ phone are controlled from and displayed on the iLX-F309's touch screen. The iLX-F309 also has Bluetooth® wireless technology with audio streaming, a built-in HD Radio™ tuner, and is SiriusXM™ Ready (requires SiriusXM SXV300 Connect Vehicle Tuner Kit, sold separately, and SiriusXM subscription). There is a USB port for video or audio playback (FLAC [Free Lossless Audio Codec], MP3, WMA and AAC), an AUX input, and an HDMI input. A second HDMI input can be added via the KCX-630HD HDMI Selector (sold separately). A CD/DVD player can also be added via the DVE-5300 CD/DVD player (sold separately). Select factory features are retained and vehicle information is displayed when used with the iDatalink® Maestro module (sold separately, retained features and vehicle information vary by vehicle).
System Expansion
The iLX-F309 has a rear camera input and overlays guidelines onto the camera image on the 9-inch screen to aid with distance judging (camera sold separately). Multiple cameras (for the rear and side) can be added when used through the KCX-C250MC Multi-Camera Switcher (sold separately). Electrical accessories like a light bar or motorized tonneau cover can be controlled by the iLX-F309's touch screen when connected to the KAC-001 External Accessory Controller (sold separately),
iLX-F309 Mech-less 9-inch Audio/Video Receiver
9-inch WVGA capacitive touch screen

Audio, video and Bluetooth® feature set

Works with Apple CarPlay®

Android Auto™ now with the Google Assistant

HD Radio™ tuner built-in

Made for iPod® and iPhone®

SiriusXM-Ready™ (SXV300 Connect Vehicle Tuner Kit sold separately, SiriusXM subscription required)

Pandora control from iPhone® and Android™ smartphones

FLAC/MP3/WMA/AAC/HE-AAC music playback via USB

Alpine TuneIt® App integration

BT Plus Bluetooth® wireless technology with audio streaming

My Favorites feature provides custom shortcuts to favorite audio sources, places and phone numbers

Touch screen control of electrical accessories via KAC-001 External Accessory Control Module (sold separately)

4-way swipe action graphical interface control

Touch screen control of multiple camera systems via KCX-C250MC Multi-Camera Selector Interface (sold separately

One HDMI input or expand via KCX-630HD HDMI Selector Interface (sold separately)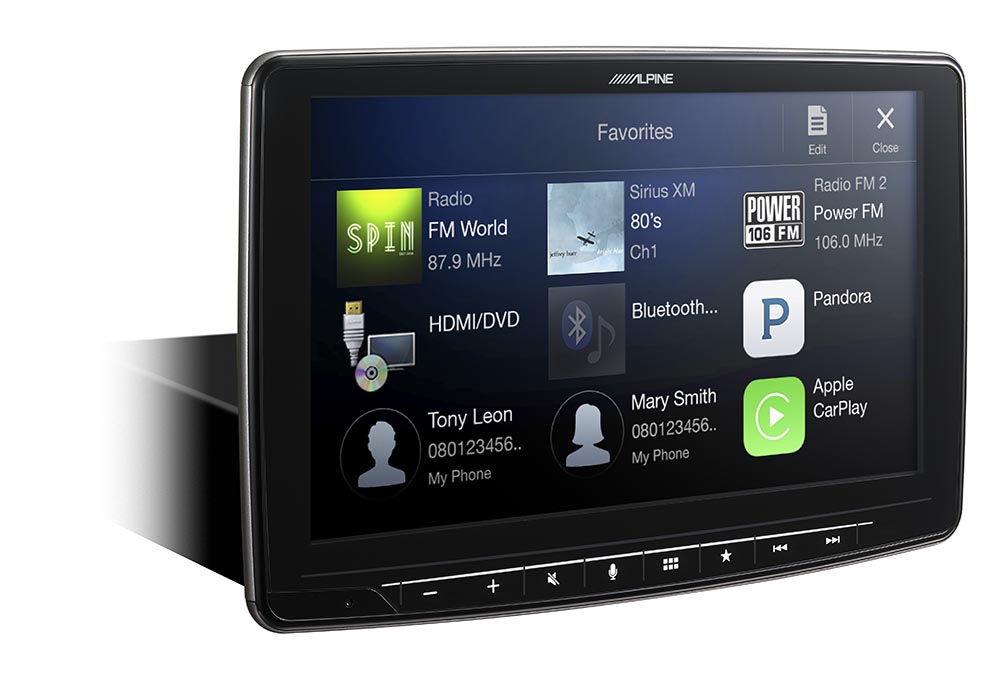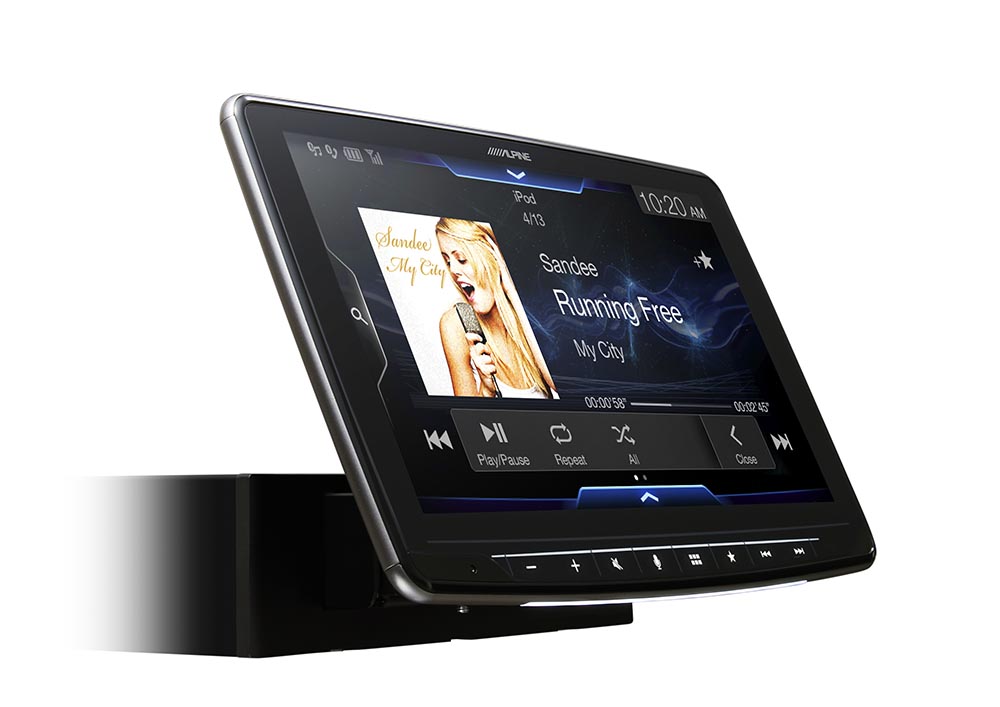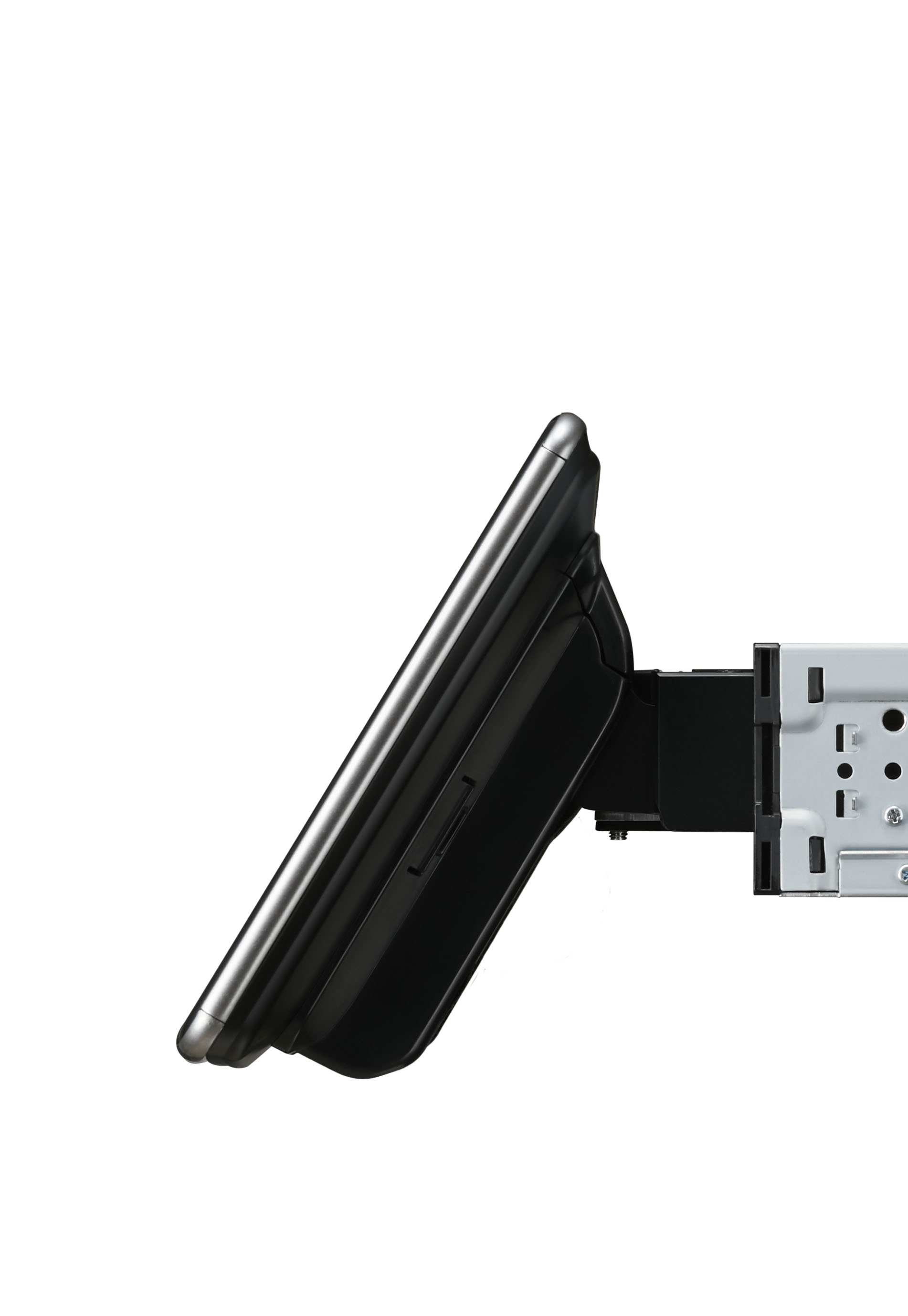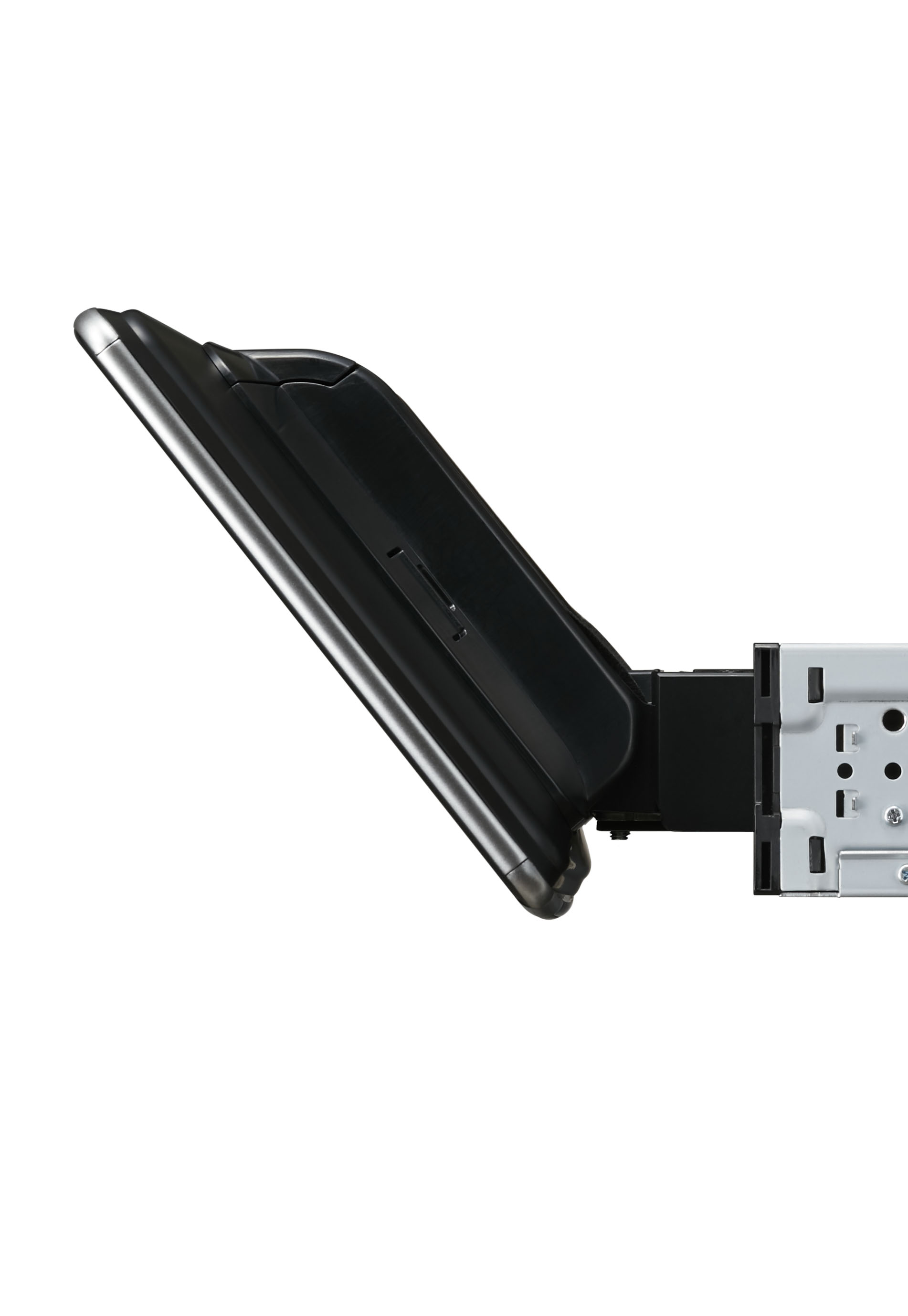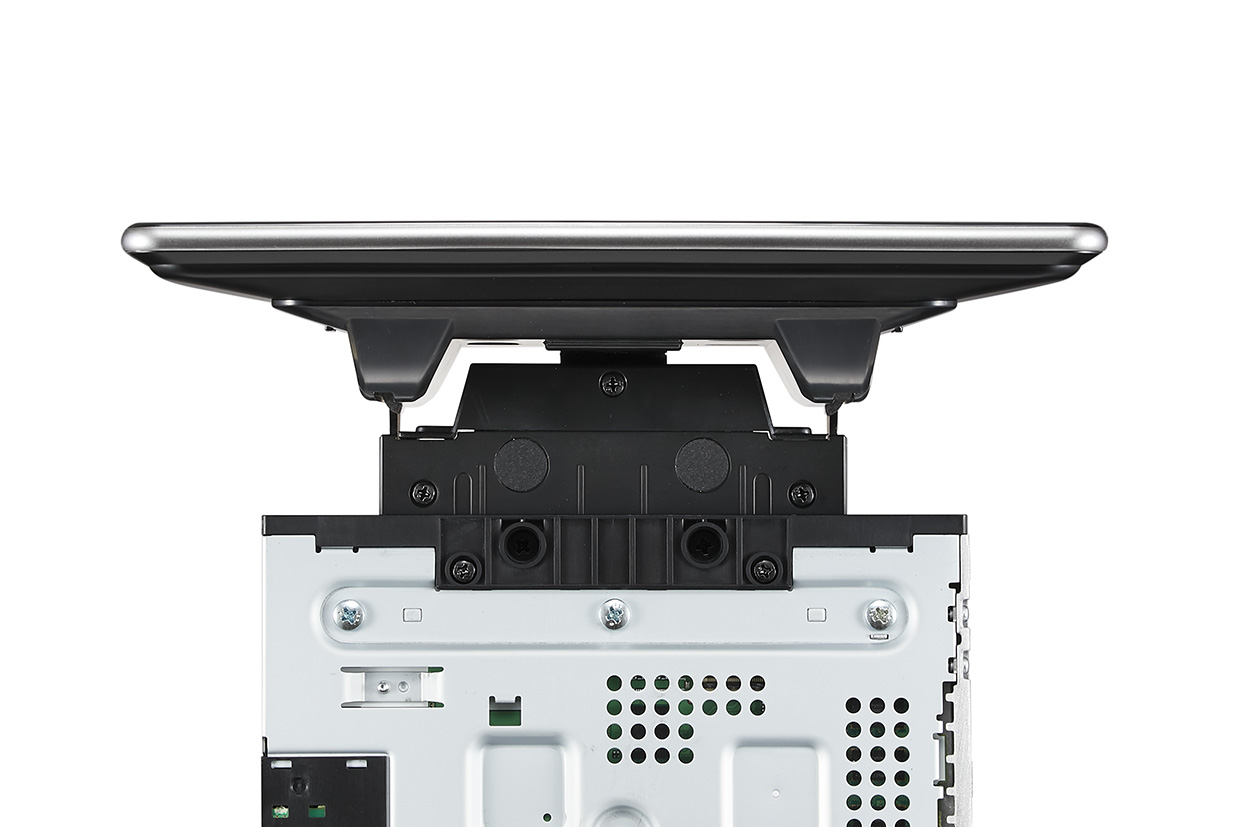 Recent Posts
Christmas is right around the corner, and if you're anything like me, it can be hard to dec …

Apple fans rejoice, with the release of iOS 12, iPhone users can now enjoy their favorite third-p …

We recently had another Show UR Ride event at all five of our stores, and it was once again a great …