We've been very excited to get our hands on one of alpine's new iLX-F309 Halo9 receivers for some time now, and we finally received one to install! These units are not exactly a new style of receiver, as overhung single-DIN receivers with massive screens have been around for a while now. What this receiver really is, is the first overhung single-DIN receiver worth owning.


This receiver brings new to old, allows vehicles born before the time of infotainment to enjoy the same great features you get in brand new vehicles, and then some (Like, 32-Band EQ, Time Correction, 4-Cameras, etc.). Continue reading for my take on the Halo9.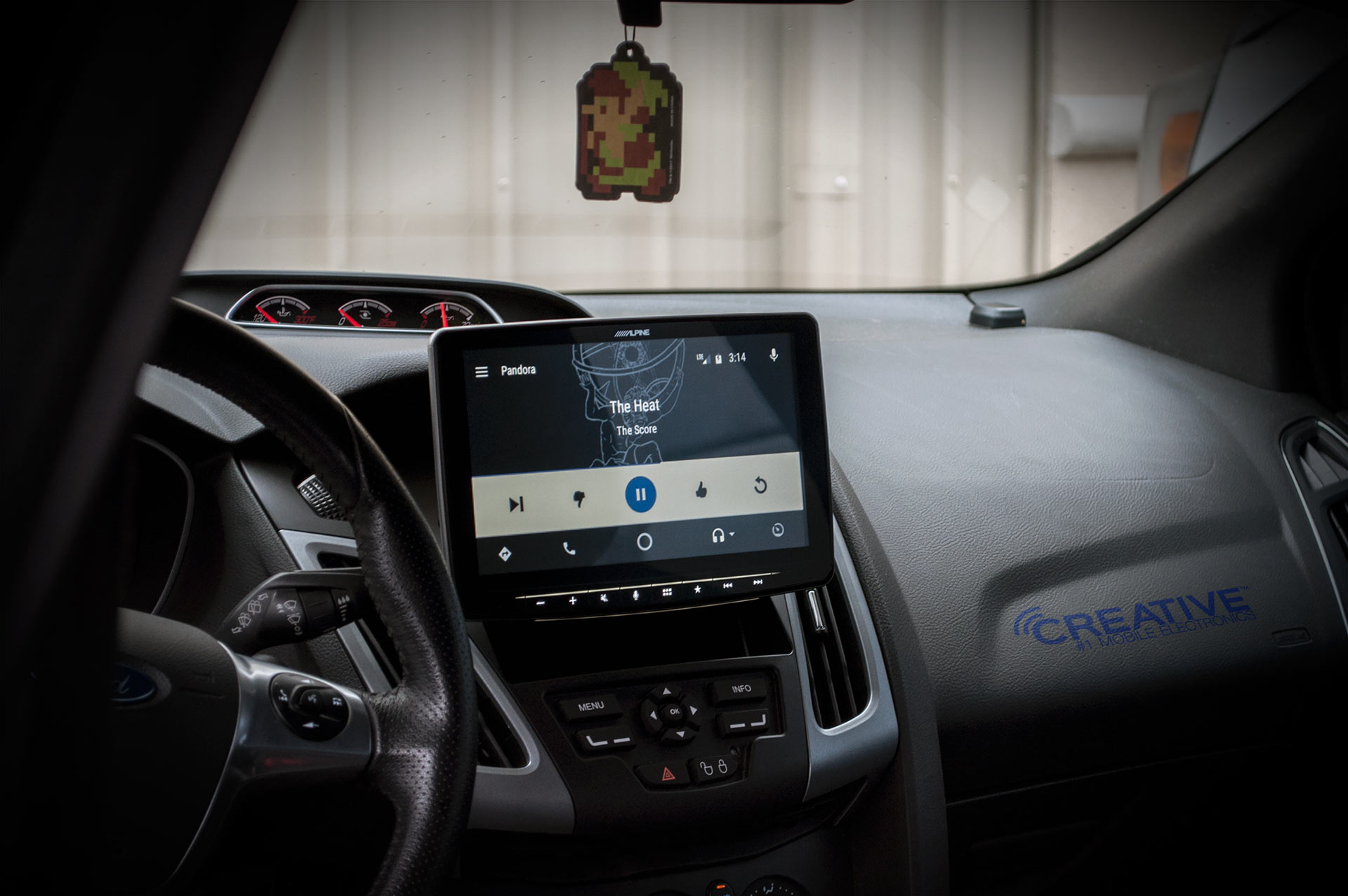 Install: The adjustability is great, allowing this unit to be installed into numerous vehicles with minimal effort or customization. I did not think this unit was going to A) fit, and B) look right in the interior of my Focus St, but you never know until you try. I was wrong. The large amount of screen adjustability made this unit not only fit, but look right at home. No other large-screen receiver on the market would have accommodated the curves of the dash in this vehicle, yet the Alpine Halo9 had no issues, and is solid as a rock!

iDatalink Maestro: Previously, I had a receiver installed that was iDatalink Maestro compatible, so testing this receiver out in my ST only made sense. The Maestro integration went exactly as smooth as it should have, and all of the features like the short and long press actions on the steering wheel controls carried over, and actually worked better than on my previous receiver!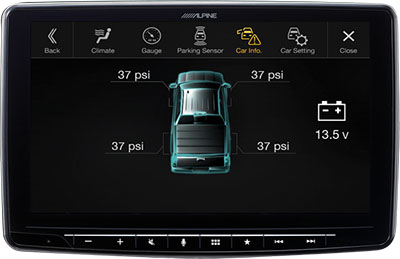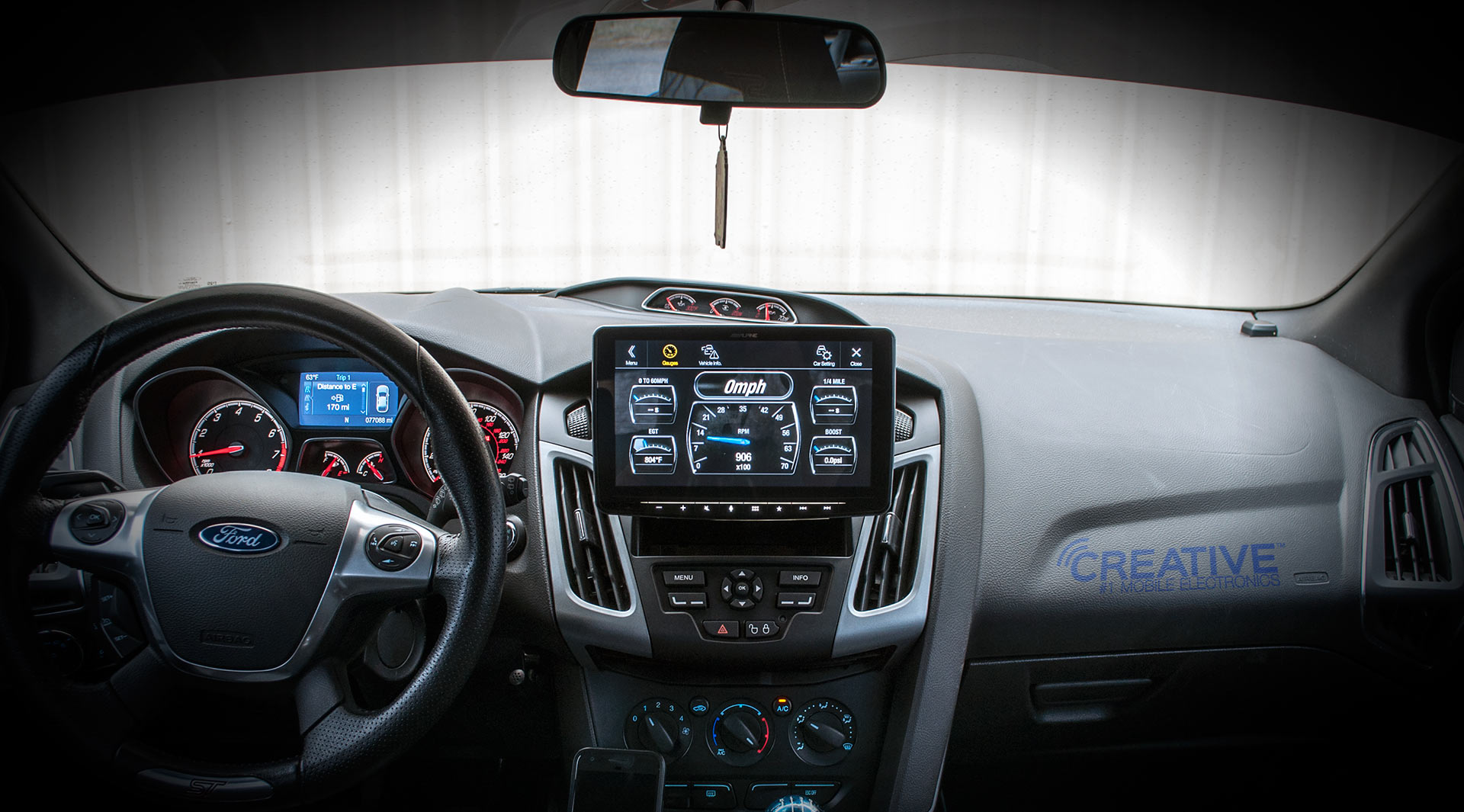 Sound:Well yeah, it looks awesome, and it does some cool things with vehicle integration with the Maestro, but how does it sound? Short answer: AWESOME. Long Answer: right out of the box I could notice some differences over my previous receiver. Without adjusting my amplifiers to this new unit, it was still cleaner and better sounding before. FLAC files have their intended large dynamic range, and after getting comfortable with the time correction settings I was able to close my eyes and visualize where each individual instrument was positioned at the time of recording. After getting lost in Daft Punk's Random Access Memories, I realized why you need such in-depth control over every setting. Once you get it right on this receiver, or any of the Alpine Restyle or iLX series, you are never going to want to go back to anything else.
Expandability: Even though I am already utilizing the Maestro integration, there are still a plethora of additions I could make to this receiver. You can add the KAC-001 Accessory controller and have touch-screen control of light bars, winches, air ride, powered tonneau covers, underbody lights and more. You can also add up to two cameras to this unit with their camera expander the KCX-C2600B. You can also add an HDMI switcher to expand the single HDMI input to add a second input.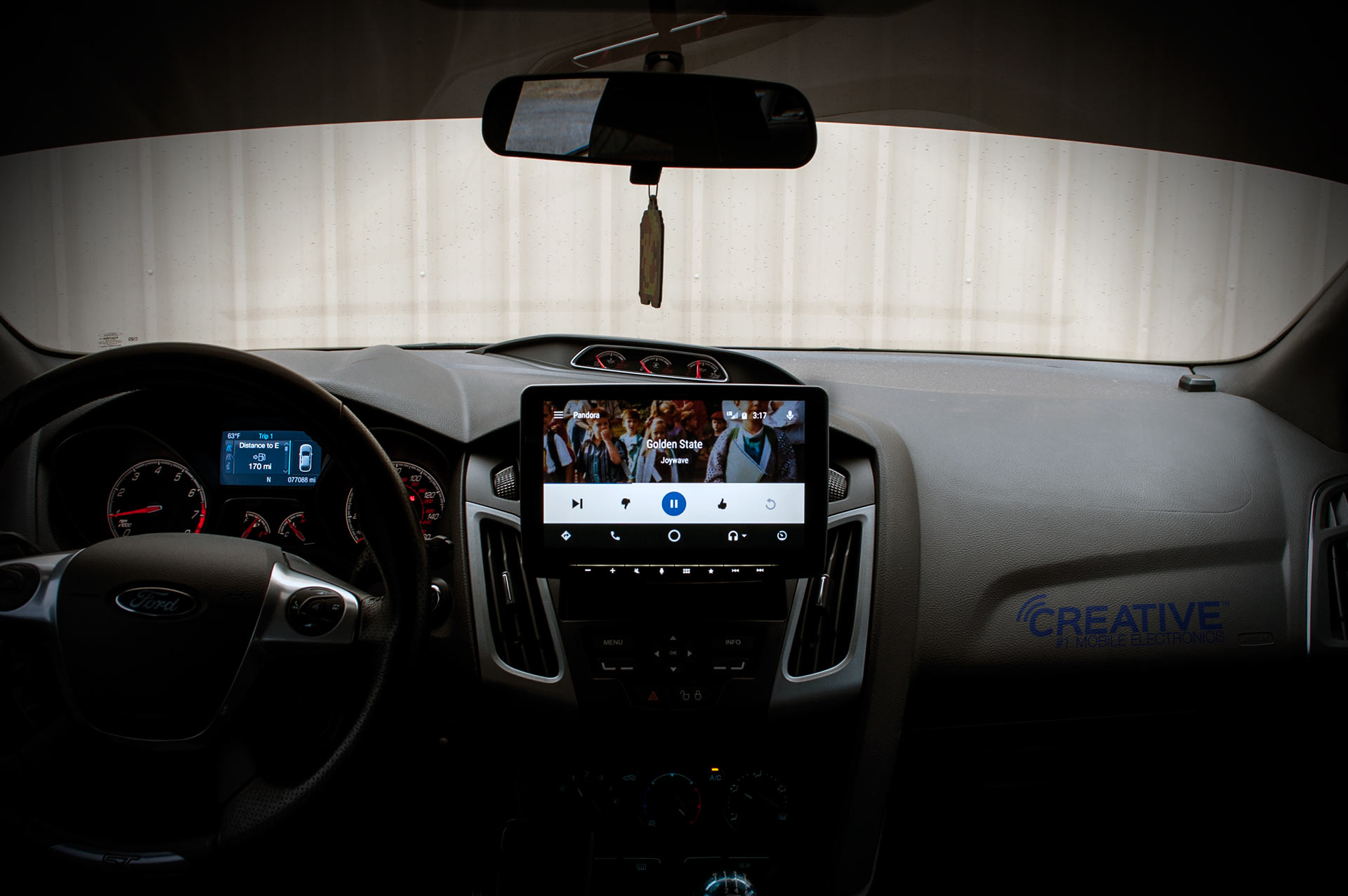 Conclusion: Every time I sit in my car and see this monstrous screen, I actually kind of giggle. It feels unreal, to have a screen of that size in a vehicle that came factory with a 4" non-touchscreen radio. It looks fantastic, and I even now have more storage space that before with an additional pocket under the screen that is beautifully lit up by the nice under-lighting on the bottom of the Halo9's display. If you are on the edge of deciding whether or not this unit is right for you, then give us a call. Even with the curves and how far inset my previous receiver was in the dash, it still fit, and looks great!
Recent Posts
Christmas is right around the corner, and if you're anything like me, it can be hard to dec …

Apple fans rejoice, with the release of iOS 12, iPhone users can now enjoy their favorite third-p …

We recently had another Show UR Ride event at all five of our stores, and it was once again a great …